Pitch Perfect! Presentation and Media Skills Coaching
for Managers, Directors, and Executives
Meet in person, on the phone, or via Skype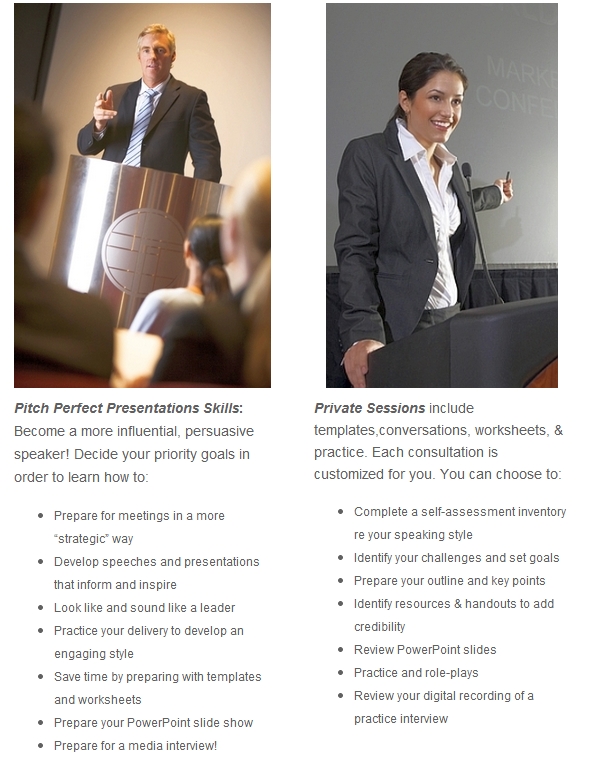 Lois Phillips, PhD, is an accomplished keynote conference speaker with radio and television experience. Dr. Phillips is also an author and published OP ED commentator. Her experience as a professional communicator and an executive complement her academic knowledge. Dr. Phillips' helps her clients gain credibility as "the voice of authority." Clients enjoy Lois' lively communication style and agree that "Lois practices what she teaches."   
For her resume testimonials, and her critique of speakers Hillary Clinton & John Boehner, Chris Christie, Sarah Palin and others, go to https://loisphillips.com/blog-articles or call her at 805.637.3959. Click to find her on LinkedIn and Facebook.
Note: Business / professional women and political advocates will gain valuable tips, tools, and techniques for becoming a dynamic speaker by reading "Women Seen and Heard: Lessons Learned from Successful Speakers," available at www.womenseenandheard.com
Copyright © 2014 Dr Lois Phillips. All rights reserved.