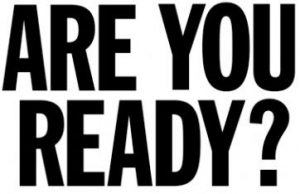 Do you have a new project or product that would be interesting to clients, customers, subscribers, or investors? An interview-whether via podcast or during a studio interview-is a great way to get the word out, but prepare yourself. You're not saying "yes" to having a casual conversation. Good interviewers such as Terry Gross (Fresh Air) and Oprah Winfrey are relaxed on air. They sound as if the questions they ask are just occurring to them, and listeners can feel like voyeurs, eavesdropping on a personal conversation. Good interviewers know how to quickly build the necessary trust but trust me: they are fully prepared to drill down into the subject at hand, and you need to be prepared as well.
I'm familiar enough with the talk show format having been on air for two years with a cable TV show of my own and co-hosting a public radio show (Dialogues, KCLU, with retired Judge George Eskin). When Neil Kreisel offered an opportunity to be interviewed on Education Matters[1], a 'live' radio interview, I had a few moments of trepidation because I felt rusty.  Being "on air" means the show isn't pre-recorded and I knew that I had to be fully alive to make it interesting. There were no edits or a chance for do-overs. My thoughts on that experience might help you prepare for an interview of your own, to include the need to be 100% attentive to the questions, have a lively voice, find the roadmap, take risks, and connect the dots.
PAY ATTENTION:
I know Neil Kreisel well enough to know about his family, business background, philanthropy, and commitment to education. I also knew that he
would be jolly and a bit sarcastic (but in a good way), and from the initial emails back and forth, that we'd talk in general about education and my work as a consultant. Nevertheless, once we were seated at the mics, and the technician started the countdown, my heart started to race.
The large wall clock ticks down the minutes of the hour. In most conversations, people's minds are able to drift but, in an interview, both parties need to be totally focused. The interview takes the need to Pay Attention to a new level. To be successful, the conversation needs to move, with each person's remarks hitting the mark, bouncing off one another.
A LIVELY VOICE:
Remember the expression, "You only get one chance to make a first impression?" I hoped I would, but in this case, the listeners' impressions were limited to our voices alone so ours needed to be lively to keep people engaged. My training allowed me some leverage here, but I also wanted to sound
natural, as if we were having a dynamic exchange of ideas that flowed naturally and wouldn't s sound rehearsed.
Given that body language is guesstimated to be 93% of all communication, every rolled eye, wink, and gestured reinforcing what we were saying but, alas, only to another in that small studio. The interviewer and the interviewee need to sound as if each one was fascinated by one another's wit and wisdom. Our voices conveyed our personalities, and our ability to stay focused on the emerging content. We interrupted one another occasionally, as one would naturally do, but we hoped we were weaving threads into a coherent tapestry, one that made sense to the listener without seeing us gesture or nod.
FIND THE ROADMAP:
Max Linsky, who has the intimidating task of interviewing professional interviewers on the Longform Podcast[2], says,
"Long interviews can have three acts — know where you want to start, where you want to end, and how you want to get there. And let the subject know the plan! These conversations can go off the rails quick — laying out the roadmap early lets you easily interrupt and move things along. Makes it feel like you're on the same team."[3]
But an interviewer who is more interested in stealing the focus can undermine you. Will he or she be flip, try to nail you down, catch you in contradictions in an effort to being remembered as the more articulate person. EMMY award-winning interviewer Larry King favored leading questions that would generate curt answers, while the late 60 Minutes host Mike Wallace's rapid patter failed to get a subject to speak candidly. These two often trip up their own interviews — by thinking they should be the focus of attention.
INTERVIEWERS DO PROBE:
Talking with a stranger can be intimidating; however, in today's society, with more choices and more uncertainty, trust is a necessary way of life, and people are used to connecting with strangers virtually if there is value in the transaction.[4]
A good interviewer doesn't force you to take risks but you'll want to when the questions posed challenge you, as interviewee, to be courageous. Good questions make you think, explain yourself, and even reevaluate prior positions. Public radio reporter Gina Delvac suggests that interviewers ask a standby radio question: "Explain it to me like I'm a (really precocious) kindergartner." [5]Good interviews have you break things down and explain yourself without jargon, acronyms, or long-winded explanations. One can only hope that you'll shine and show off your best self. When you don't know the person interviewing you, you never know what to expect. To do this, prepare several key message points, surprising statistics, a great quote from a respected source, and quotable sound bites that you can insert here and there.
Professional interviewers are trained to do the following: Don't ask yes-or-no questions, do keep questions short and do avoid charged words, which can distract people. Hopefully the person who interviews you is more respectful. Still, there may be curve balls. Be prepared for the hard questions, even the ones that you might pray nobody asks. Try and predict them and prepare an answer you can live with. Marc Ambinder[6] argued that Howard Stern is the best celebrity interviewer because he asks blunt questions like, "What do you do with your money?" and "Who is jealous of you? Who screwed you over?"
GOOD INTERVIEWS CONNECT THE DOTS:
In my case, Neil was a soft interviewer. He asked me what I'd wanted to talk about and he took it from there. He injected humor and we had some snappy banter going but most important, we wanted people to feel as if they were eavesdropping on a conversation, with the interviewer being sincerely curious. He pursued leads that I mentioned in order to drill down further. He compared a comment with one I'd made earlier in the broadcast. His attentiveness kept me on my toes. If I had been demonstrating The Art of Making Stuff Up, I couldn't have answered the follow-up questions. Good thing I had been staying honest and giving specific concrete information about things I really did understand.
As Neil interviewed me, the conversation built trust. I lost any initial wariness, and became open to whatever questions he'd throw at me.  I soon had a privileged sense of connecting the dots that formed patterns in my life. To me, that's the gift of a great interview as well as a great conversation. I hope that you too have the opportunity to be interviewed, whether about what you do or did, or who you are. Because hundreds of people are listening (or you want them to), there's a sense of danger, not unlike jumping out of a plane without a parachute, but when the interviewer offers a net, it can be the best kind of natural high.
[1] Education Matters (produced for "AHA"), on KZSB, https://itunes.apple.com/us/podcast/aha!-presents-about-education/id1064130914
[2] http://www.cjr.org/realtalk/the_art_of_the_interview.php
[3] The Art of the Interview, ESPN-Stylev August 14, 20066:07 PM ET
All Things Considered, DAVID FOLKENFLIK
[4] SAMANTHA HENDERSON and MICHAEL GILDING, Swinburne University of Technology, Australia, New Media & Society. Copyright © 2004 SAGE Publications
[5] http://www.cjr.org/realtalk/the_art_of_the_interview.php
[6] http://theweek.com/articles/464162/howard-stern-best-celebrity-interviewer